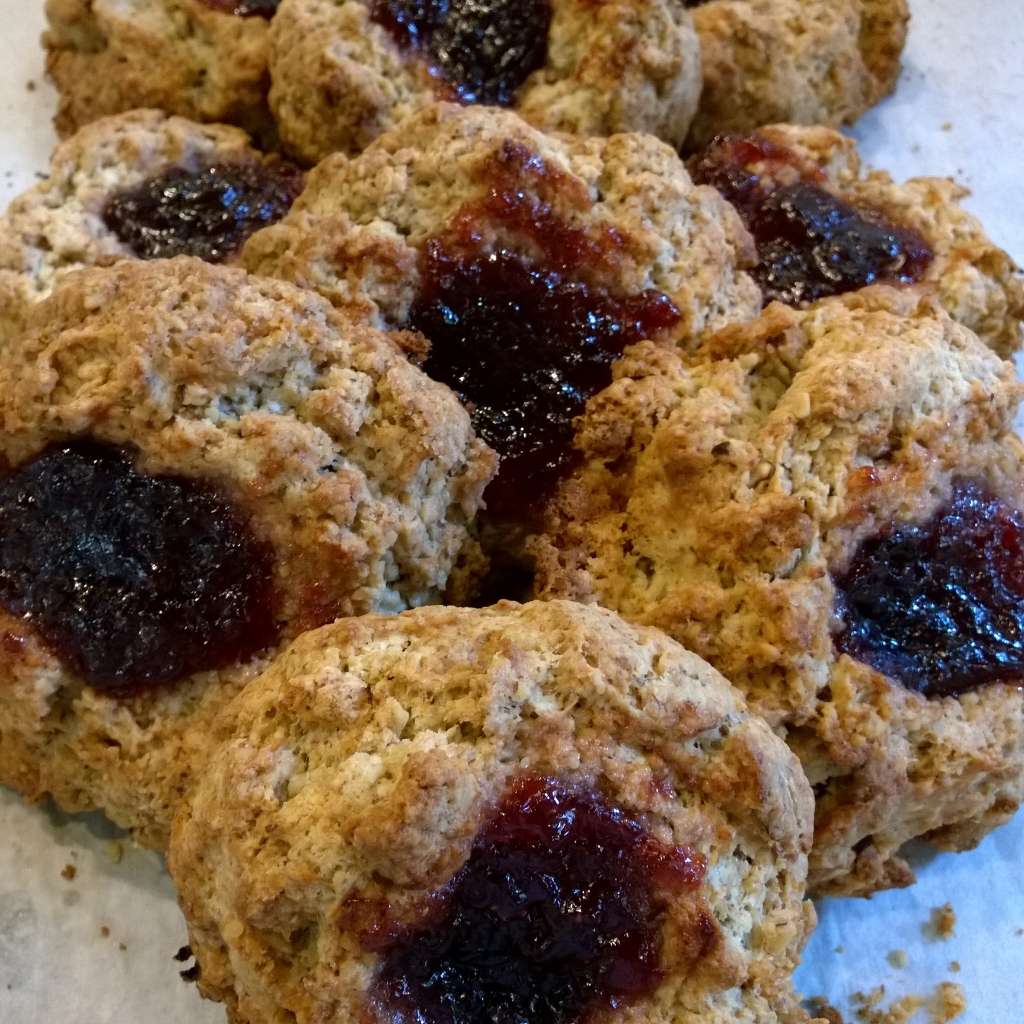 Sweet Temptations
Sweet Temptations
Cookies
Everyone has their own ideas about cookies, so let us explain ours. To us, cookies are crisp. That's why we bake ours fresh every day. So if you need them early, or want a lot of them,call and place an order.
Coconut Macaroon
Before we opened, this was one of our most difficult projects (along with working on the Challah recipe). We wanted a macaroon that was not too sweet, but sweet, with a higher crisp to soft ratio than usual ('More Crispy, More Happy' was our motto in those days). The result is, we believe, the best coconut macaroon available anywhere. Our only cookie with no gluten or flour.
Chocolate Chip
Dark golden, crisp edges with plenty of Dutch chocolate chips. Need we say more?
Oatmeal Raisin
The third cookie we added to our menu, and then only because an early favored customer, Justin, didn't like chocolate (yes, this caused us some suspicion, but it turned out he was a really great guy with just this one flaw). The cookies are crisp with a tender heart and just the right amount of raisins.
Kitchen Sink
Based on a recipe of Amy's mother, who thought that if you added raisins and nuts to chocolate it made a healthy breakfast. We start with the oatmeal cookie, add just a bit of coconut (see…healthy!), then walnuts, chocolate chips and because Amy never liked the raisins in her mother's cookies (masquerading as chocolate chips, they always made you chose the wrong cookie!), we use dried cherries instead. Very good, and (we believe), basically a health food.
Snickerdoodle
Crumbly, crispy vanilla cookie rolled in cinnamon sugar. Now, if you are reading this website from start to finish (or if you are familiar with our menu), you'll notice that we have many items made with cinnamon sugar. We keep at least six different cinnamon and sugar combinations on hand at all times. No, we don't believe that constitutes obsession, just a deep and abiding love of cinnamon. We're not worried at all.
Chocolate-Chocolate Chip
A late comer to our lineup, Amy developed these cookies when working at a local restaurant as the cake for her ice cream sandwiches. Without the ice cream, we felt they needed a bit of oomph, so we included chocolate chips (more chocolate is always a good thing, right? And besides, they didn't work so well with cinnamon.) These are the only cookies we make that are truly soft, at least in the center, and they are truly and deeply chocolaty.
Rugelach
Ah…is it really a cookie? Or a pastry? We started making these when no one here (there were only three of us at the time and we'd been rather sheltered) had ever tasted them. The cream cheese crust was so good even raw, it's a wonder they ever got baked. Yes, another cinnamon-sugar mixture is inside, but this one has ground walnuts. Ours may look a little different than the traditional rugelach, but they are every bit as tasty! Saturdays only, except by special order.